We invest in purpose-driven entrepreneurs to build brilliant businesses.
Personally.
We think and act differently.
•
We are creative.
We back and serve soft tech companies run by purpose-driven people if we see their potential.
••
capital..
We team up with the best and brightest entrepreneurs providing them with funding and hands-on support.
•••
studio…
Together we accelerate towards success; we co-create and co-innovate.

We invest our money, our time, and our expertise.
•
We partner with founders who are clear on their own and their company's purpose.
••
We believe a company's purpose will act as a North Star and is key to attract and retain talent.
•••
We embrace creativity; we step out of the day-to-day to envision how to realize the company's potential.
••••
We provide funding and offer our own people to give the company a running start.
•••••
Once we have ensured future success, we recruit the right people to replace us.
We invest in scale-ups and provide game-changing support.
•
Money doesn't change the world. Creativity does. Passionate entrepreneurs with purpose and perseverance do.
••
We believe that purpose-driven people deserve to make their mark and will back and serve them if we see the potential.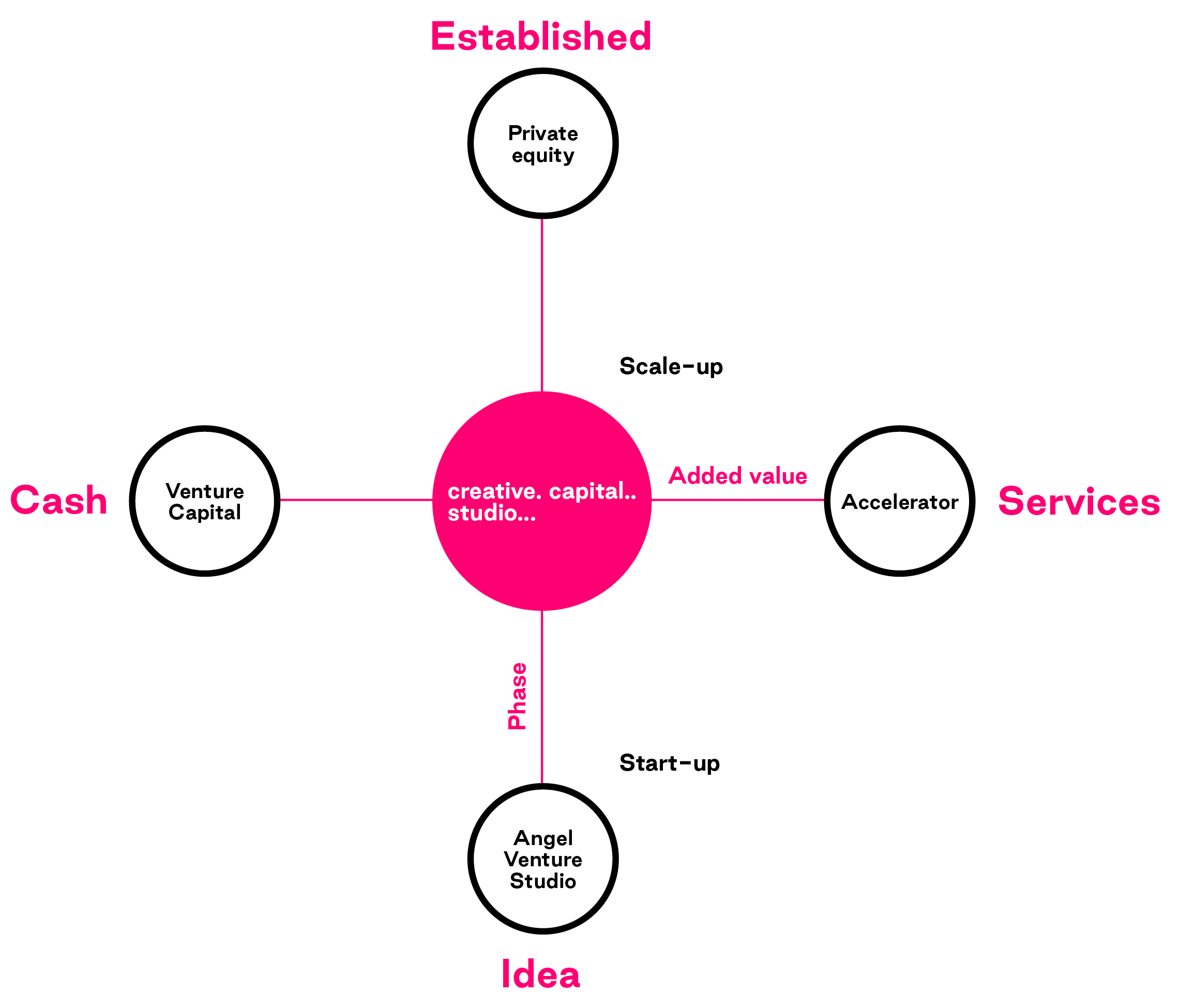 We invest in specific people, companies, and potential.
•
We invest in passionate people running a healthy company with amazing potential.
••
We invest in purpose-driven, first-time founders who are open to collaborating and learning. In profitable European soft tech scaleups.
•••
We invest if we see the potential for acceleration within 6 to 9 months towards long-term success. Then, we are willing to invest between 500K and 2.5M.
••••
But above all: we only invest if we believe that this will lead to impact.
We partner with exceptional soft tech scaleups in Europe run by purpose-driven founders.
•
Currently, we are investing here.
Discover more articles like this on the CCS blog
•
Fresh perspectives on the European soft tech landscape, exclusive industry research, and news and updates from our portfolio.